Colmar Tropicale
Inspired by the original Colmar Village in France, Colmar Tropicale is a picture postcard come alive! At 2,600 feet above sea-level, this French-themed resort has 260 hotel rooms comprising Superior Rooms and cobblestone central courtyard where outdoor dining and street performances take place. A casual stroll will give you a taste of French country style living and leave your taste-buds sorely tempted!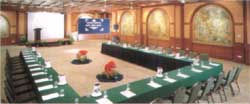 Colmar Tropicale is also the venue extraordinaire for banquets and conferences! its unique setting will turn any function into an event to remember.
La Cigogne

Authentic French dining where you can sample excellent foidgras and choucroute, an Alsatian soeciality

Le Blason Coffee House



Enjoy an array of tantalizing delights and enticing local scrumptious dishes.


La Flamme Sidewalk Deli



Pastries and pizza and the infamous tarte flambe.

Le Poulet Roti



Roasted chicken the all time favorites for both kids and adults.

Haagen Dazs Ice Cream Corner



Sinfully delicious ice cream, waffles and shakes.

Le Vin, Wine & Cigar bar



Unwind and exhilarate yourselves at Le Vin served with our selection of fine cigars and French wine.


La Boulangerie, A French Bakery



Wide variety of freshly baked breads and pastries by our very own French baker

Superior Room



Elegant French artistry combines with the enchantment of a fairy-tale ambience in each room.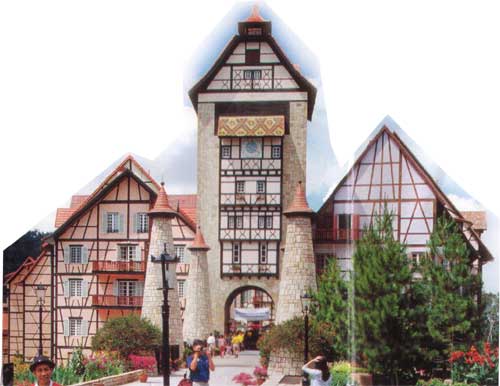 Charming French themed resort called Colmar Tropicale, which is a five minute drive from the Japanese Tea House. Currently, the only one of its kind in Malaysia, the Colmar Tropicale consists of quaint buildings reminiscent of 16th century French architecture, that houses 260 rooms, F&B outlets and theme shops. These building borders a cobble stone walkway which houses lively sidewalk cafes, galleries and live performances by resident clowns and mimes. Lunch was pretty usual for a French restaurant that serves mainly local delicacies.